Biography of Besra Alaca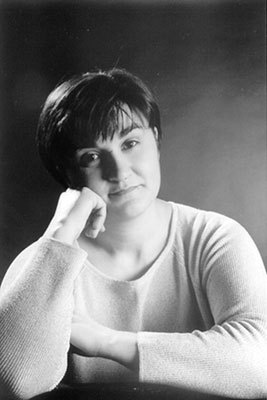 Besra Alaca was born in Ankara. She passed the entrance exams of Hacettepe University in Ankara and was enrolled in the Singing Department of the Hacettepe University Conservatory in 1982 as Helga Ziegler's student. During the five years of her university music education, Besra Alaca continued her theatre studies as well and acted in numerous theatre performances in the Ankara Sanat Theatre.
She successfully completed her education in 1987 and was awarded a scholarship granted by the Austrian Governmentand. That same year, she went to the Graz Higher Music Academy where she took song and oratorio lessons for one year. Later, she passed the exams of Vienna Music Academy and was admitted to the Lied und Oratorio Department. Ms. Alaca started the Opera Department of the Vienna Conservatory (Opera Class) at the same time and graduated from both departments.
Besra has studied with Cemil Sökmen, Prof. Dr. Roman Ortner, Kms.Ira Malaniuk, Prof. Dr.Erik Werba, Kms./Director Waldemar Kmennt, Sebastian Vitucci, Andrea Mellis, Kms. Kurt Equilutz, Prof. Charles Spencer. She has performed concerts in Turkey, Austria, Germany, Japan,Denmark, Italy and Malta and sung in various operas.